Now you can play at home!!
Re-enact his slave owning!
Raid and thieve another caravan!!
Marry an older woman for money!
Lop heads!
Steal your son's wife!
Hold hands with men on a Thursday AND MORE without being gay!
Wipe your ass with the divine number of stones!
Dance around a meteorite and kill others for not!!
Snap into a camel! Snap into a donkey!!
Kill!! Kill!! Kill!!
So, So much more!!!
IT"S LEGO MOHAMMED!!!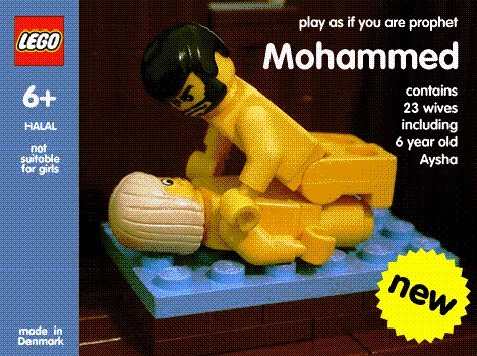 In his defense I believe Aysha was 9 when he finally consummated the betrothal promised at 6, and that precocious camel milk infused harlot had the body of an 11 year old!